Making Sense of Nonsense about the Federal Budget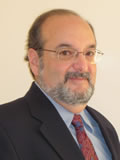 Joseph White, Ph.D. - Political Science Department Chair, Luxenberg Family Professor of Public Policy, Professor of Epidemiology and Biostatistics, and Director of the Center for Policy Studies
Friday January 18, 2013
12:30-1:30 p.m.
Dampeer Room
Kelvin Smith Library
Case Western Reserve University

Dear Colleagues:

If only the Republicans deserved all the blame… It would be so simple to say that we have continual showdowns about "fiscal cliffs," "debt ceilings" and the like because an extremist party can shut down the Senate and controls the House

If only "politicians" (or the public) deserved all the blame… It would be so simple to say that the U.S. has very large budget deficits because politicians don't have the courage to "do the right thing" and make "tough choices" to guarantee our "fiscal future" for "our grandchildren." Actually it is simple to say those things, but also simplistic. The first is partly false and the second mostly false.

At least, that's my view. Budget politics was my major field from the time I entered graduate school in 1980 until I began working more on health politics in the mid-1990s. It is still a large part of my analytic work. So I will try to provide some useful or provocative information and analysis about budget policy, budget politics, and how the notion of "responsible budgeting" has been distorted to a point where it encourages irresponsible politics and policy.

All best regards,
Joe White
Luxenberg Family Professor of Public Policy and Director, Center for Policy Studies

About Our Guest...

Professor Joe White came to Case in 2000 and became Department Chair in 2003. He previously was Associate Professor of Health Systems Management in the School of Public Health and Tropical Medicine at Tulane University, and before that was first Research Associate and then Senior Fellow in the Governmental Studies Program of the Brookings Institution. He received his A.B. in Political Science from the University of Chicago and his M.A. and Ph.D. in Political Science from the University of California, Berkeley.

Dr. White's research focuses on the U.S. federal budget, the U.S. health care system, Social Security, and comparing health care systems in rich democracies. His most recent work includes analyses of the cost control provisions and politics of the U.S. health care reform; of budgeting by both Presidents Bush and Obama; and of the role of experts in health policy debate.

Parking Possibilities

We regret that there is no convenient free parking, especially with the current construction on Bellflower. The closest lot is the Severance garage, which can be entered from East Boulevard. One can avoid going outside the garage by using an entry door to the library that is just northeast of the main parking lot entrance from East Boulevard. It leads to an elevator which goes to the library entrance. You can also go up the stairway or elevator labeled "Thwing Center," from which it is a short walk to the library. Another possibility is the parking lot of the Church of the Covenant on Euclid, which can be entered from the north side of Euclid Ave, opposite Cornell Road. Visitors would walk west on Euclid, past the Thwing Center, and then follow the walkway to the library entrance.

Friday Lunch Upcoming Topics and Speakers:

January 25 Learning from "Mad Cows". Professor Pierluigi Gambetti, Director, National Prion Disease Pathology Surveillance Center

February 1: A (Really) New Middle East? Pete W. Moore, Associate Professor of Political Science

February 8: Casting and Counting Votes in Cuyahoga County. Steven H. Izen, Professor of Mathematics, and Kenneth F. Ledford, Associate Professor of History and Law

February 15: Israeli Politics. Dr. Guy Ben-Porat, Senior Lecturer in Public Policy and Administration, Ben Gurion University of the Negev

February 22: The Widening Party Gap in Electing Women to Congress. With Karen Beckwith, Flora Stone Mather Professor of Political Science

March 1: University Circle Update. Steven Litt, The Plain Dealer

March 8: Perspectives on Genetically-Modified Food. Chris Cullis, Professor and Chair, Department of Biology and Mary Holmes, co-founder of the North Union (Shaker Square) Farmers Market

March 15: Spring Break - No Discussion

March 22: Shale Gas: Opportunities and Challenges. David Zeng, Frank H. Neff Professor and Chair, Department of Civil Engineering

March 29: International Development Assistance in Public Health. Bill Goldman, retired foreign service officer with USAID

April 5: Military Ethics and Dehumanizing the Enemy. With Anthony Jack, Assistant Professor of Cognitive Science, Philosophy, and Psychology and Shannon French, Associate Professor of Philosophy and Inamori Professor of Ethics.
***Special Location: Inamori Center, Crawford Hall Room 9***

April 12: The New Cuyahoga County Government: Perspective from the Council. Julian Rogers, Councillor for District 10

April 19: Mass Murder for the Media: The Breivik Case in Norway. Mark Turner, Institute Professor and Professor of Cognitive Science
***Special Location: Inamori Center, Crawford Hall Room 9***

April 26: Advocacy for Children, Who Don't Vote. Doug Imig, Professor of Political Science, University of Memphis
January 14, 2013
If you would like to reply, submit items for inclusion, or not receive this weekly e-mail please send a notice to: padg@case.edu
Upcoming Events
Will China Overwhelm the World with its Greenhouse Gas Emissions?
A discussion with Mark D. Levine, Ph.D., Founder of the China Energy Group and Senior Staff Scientist Lawrence Berkeley National Laboratory, Tuesday January 15, 2012, 11:30 a.m., Room 421, Glennan Building, Case Western Reserve University, 2123 Martin Luther King Drive, Cleveland, Ohio 44106.

China surpassed the United States in total CO2 emissions in 2010. There is good reason to expect that unchecked growth in China's emissions during the coming decades could cause a global temperature rise of 2 degrees C. or more, a level many consider severe climate change.

This presentation is the result of a four-year effort, done in collaboration with Chinese researchers, to assess factors that will influence greenhouse gas emissions from China in the long term. The results of the work, the largest effort of its kind ever undertaken outside of China, provide unique insights into one of the most critical issues of climate change—the role of China.
---
Lift Every Voice
Annual CWRU Martin Luther King, Jr. Convocation with Professor Lani Guinier, J.D., Bennett Boskey Professor of Law at Harvard Law School, Friday, January 25, 2013, 12:30 p.m., Amasa Stone Chapel, Case Western Reserve University, 10940 Euclid Avenue, Cleveland, Ohio 44106. Sponsored by the Office of the President at Case Western Reserve University

In 1998, Lani Guinier became the first black woman to be appointed to a tenured professorship at Harvard Law School. Before joining the Harvard faculty, she was a tenured professor for 10 years at the University of Pennsylvania Law School. During the 1980s, she headed the voting rights project at the NAACP Legal Defense Fund and served in the Civil Rights Division during the Carter administration as a special assistant to then-Assistant Attorney General Drew S. Days. Guinier came into public attention when she was nominated by President Bill Clinton in 1993 to lead the Civil Rights Division of the Department of Justice only to have her name withdrawn without a confirmation hearing—an experience she turned into a personal and political memoir, Lift Every Voice.

Guinier is the author of many books, articles and op-ed pieces on democratic theory, political representations, educational equity, and issues of race and gender. Her works include Becoming Gentlemen: Women, Law School and Institutional Change, in which she and her coauthors discuss how women were not graduating with top honors even though they came to law school with the same credentials as male graduates. Other titles include The Tyranny of the Majority, Who's Qualified and The Miner's Canary.
S

M

T

W

T

F

S

1

2

3

4

5

6

7

8

9

10

11

12

13

14

15

16

17

19

20

21

22

23

24

26

27

28

29

30

31

About the Friday Lunch Newsletter

If you would like to reply, submit items for inclusion, or not receive this weekly e-mail please send a notice to: padg@case.edu.